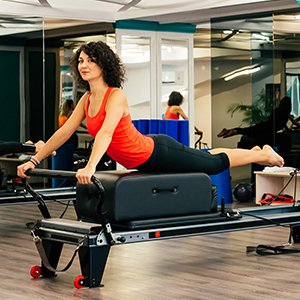 CLASSIC PILATES
This class is held in the Pilates Studio and uses the Allegro Tower Pilates Reformers, Pilates Chairs, Pilates Boxes to strengthen the core and gain long muscles and increase flexibility.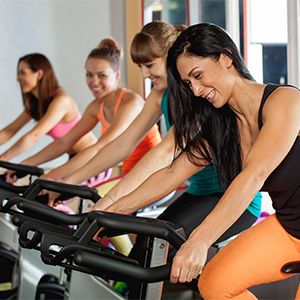 SPIN SCULPT
This class blends the best of spinning class techniques with a total body sculpting experience. 30 minutes of spin and 30 minutes of sculpting.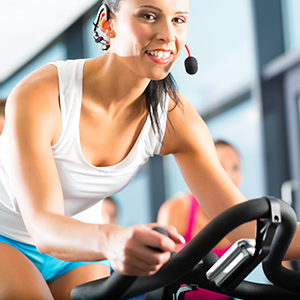 VIDEO SPIN-PILATES
This class combines 40 minutes of Spinning (indoor cycling) with video and 40 minutes of Classical Pilates using the Allegro Tower Pilates Reformers.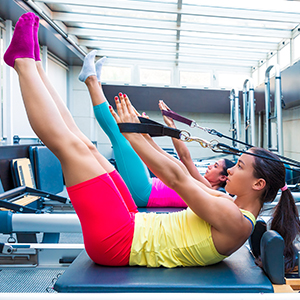 PILATES
This class will help develop the fundamentals necessary to progress your way through the Pilates Method of Exercise. Learn how to use the Pilates Reformer, Pilates Chair and other equipment to gain an understanding of how Pilates lengthens and strengthens.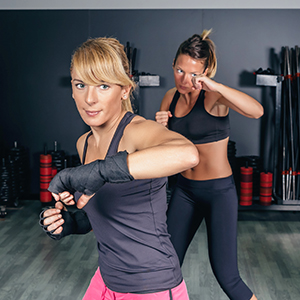 HIIT KICKBOXING
Front kicks, round houses, punches and jabs are all part of the action as you challenge your way through this heart-pumping cardio kickboxing fitness class.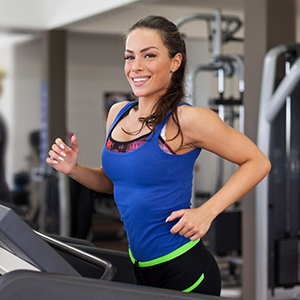 THE ZONE
The Zone is a high-intensity cardio workout that includes the use of treadmills, rowing machines, TRX® bands, body-weight, and strength training exercises to challenge your total body.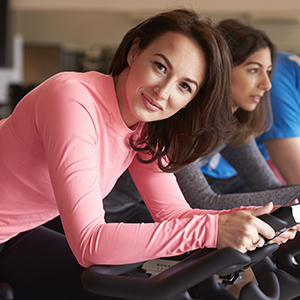 SPINNING
There are few ways to super-charge your metabolism that are as fast and as fun as the spinning® classes. Burn between 600-900 calories per hour as you transition through simulated terrain and outdoor cycling situations.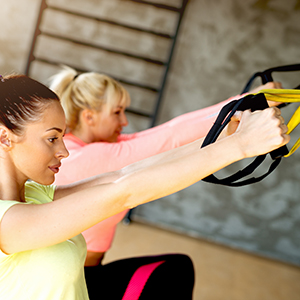 TRX CORE 30-30
This class uses TRX Suspension training bands combined with CORE training techniques to give a total body weight and core workout. Class is 30 minutes of TRX and 30 minutes of core work.